JWW at the Alliott Global Alliance conference in Washington DC
Over 140 representatives from Alliott Global Alliance member firms met between 6-9 November 2022 in Washington, D.C., to strengthen international collaboration at the conference. The AGA is one of the largest and fastest growing global multidisciplinary alliances with 215 law and accounting firms in 95 countries. JWW was represented by Alexander Widawski, Executive Vice President.
In the US capital, leaders of law, accounting and consulting firms shared best practices and the latest technology solutions they use in business management and client collaboration. Through numerous panel discussions and workshops, attendees built connections and sought opportunities to collaborate internationally.
I am delighted to have joined the meeting of world leaders in Washington. It's important to build global relationships, share knowledge and gain inspiration within the alliance. Having trusted and experienced business partners around the world is another reason why we should reach for more –  comments Aleksander Widawski.
The conference plan was prepared not only for valuable networking, but also so that each participant received a knowledge base and motivation to expand their business. One panel highlighted the changes in the area of KYC and the rules of bank checklists to which foreign clients are subjected. Participants actively exchanged insights on the changing requirements in individual countries due to factors causing global instability, such as COVID, the rise of cybercrime and Russia-related sanctions.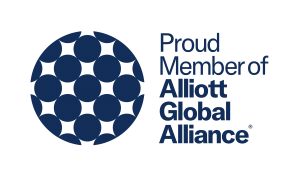 A panel on tax strategy in international expansion was also an interesting highlight. A particularly valuable area of the conference for JWW was a workshop on the changing role of data in audit and accounting. Thanks to recent advances in technology, accounting and auditing firms have the opportunity to use data not only to improve their companies' operations, but also to gain deeper insights into their clients' businesses and provide greater value.
Speakers and representatives from affiliated firms shared practices they have developed and showed how technology can be used for digital transformation – adds A. Widawski
Over the next few years, new initiatives signalling proactive customer orientation will be implemented through collaboration across jurisdictions and service areas. This will make AGA an even more effective solution provider for multinational companies.
Founded in 1979, the Alliott Global Alliance is an international association of independent audit, accounting and consulting firms. Alliance participants share a common goal: to learn and share knowledge, resources and capabilities. Through engagement, its members receive access to information, strategic advice and services from companies around the world. It currently has more than 215 members from 95 countries. JWW is the only accounting firm in Poland to be a member of the Alliott Global Alliance.
Together as One