JWW is a strategic partner of the Alpha Wolves 2023 conference in London
On March 8-9, 2023, representatives of global corporations, investors and startups met at the Alpha Wolves conference to build business relationships. This time the event took place at Pullman St Pancras in central London. The conference was aimed at connecting promising scale-up companies from Central and Eastern Europe and the most influential private equity funds from around the world with the UK venture capital ecosystem.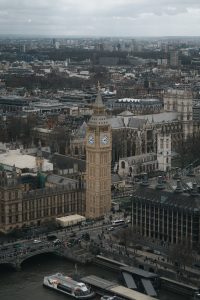 Alpha Wolves is a two-day event full of focused talks, curated discussions and an opportunity for start-ups from Central and Eastern Europe as well as international LPs and GPs to connect with people driving change in the UK start-up ecosystem.
We are happy to be part of Alpha Wolves once again. Startups present their ideas, conduct individual talks with investors. We share our knowledge not only in the field of accounting and settlements, but also running a business in Poland, comments Aleksander Widawski, Vice-President of the Management Board.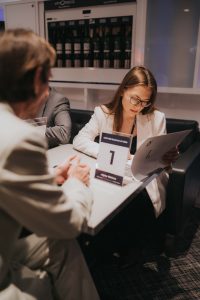 The conference was an opportunity to create a networking environment and participate in numerous lectures conducted by experienced experts from the world of science. Participants took an active part in panel discussions on dynamic business development, changing working conditions and process automation. The event was accompanied by thematic workshops dedicated to e.g. conducting international business and related regulatory, marketing and legal aspects.
As the organizer's accounting office and, at the same time, a strategic partner, we are inspired by new trends in business, meet representatives of the industry and learn about breakthrough technologies. Thanks to this, we can better understand the needs of our clients. This is an important event both for investors and startups, as well as for us – adds A. Widawski.
The event is organized by JWW's client – Bridge East Capital. On a daily basis, the JWW Accounting Office deals with keeping the Company's commercial books, representing it before offices and ensuring the correct state of settlements. As part of Wolves Summit, JWW experts also provide substantive and legal support.
JWW x Alpha Wolves in London – YouTube
More information on the organizer's website: https://www.wolvessummit.com/