JWW among Forbes Diamonds 2023
JWW Biuro Rachunkowe was distinguished among the winners of the Forbes Diamonds 2023.  This prestigious ranking is prepared on the basis of the Swiss method of company valuation, taking into account financial results and the value of assets. JWW was selected from several thousand entities in the category of small enterprises as the most dynamically developing company in Poland.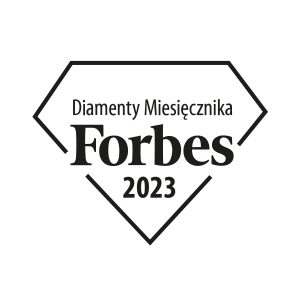 The Forbes ranking is an annual, reliable ranking of companies that have increased their value the fastest in the last three years. The key criteria included: financial results, value of assets, payment history, and no negative legal events. The valuation was based on data including, among others: sales level, net profit, value of fixed assets, receivables and investment outlays.
Being among the winners of the Forbes Diamonds gives us great satisfaction and a special motivation for future activities. This title confirms our belief that our efforts in terms of development bring measurable results, says Aleksander Widawski, Vice President of JWW Accounting Office.
The Forbes Diamond 2023 title confirms its position among the best companies on the Polish market.