We've been offering comprehensive accounting services for over 25 years, while supporting our customers in the daily development of their companies. We care about their full safety and comfort which is why we still cooperate closely with our trusted partners: tax advisors, expert auditor and notary's office and law firm,
Our competencies are confirmed by numerous certificates of qualification issued by the Minister of Finance.
Third party insurance on the ground of bookkeeping guarantees full security of transactions and settlements without the need of hiring additional personnel. We use modern tools like SaldeoSMART or Taxxo platform as we strive to optimize the workload in order to achieve the best customer satisfaction with the services we provide.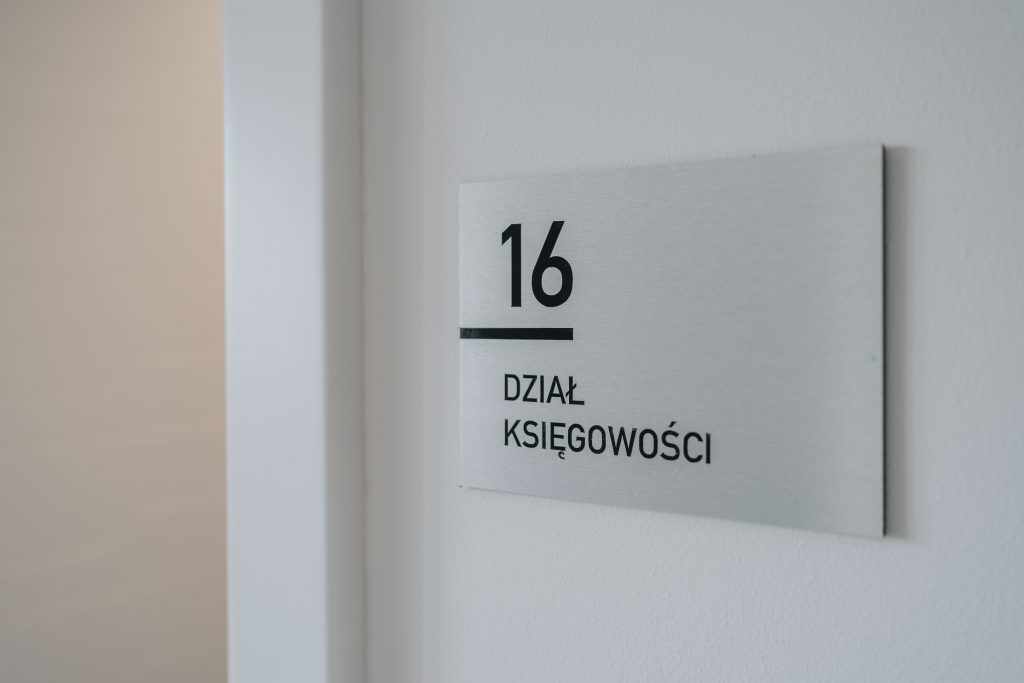 WE KEEP THE BOOKS IN RESPECT OF:
bookkeeping rules established in Polish law and International Financial Reporting Standards
creating accounting policy,
developing corporate chart of accounts,
regular evidencing of business operations in Sage 50c Finanse i Księgowość system and Sage Symfonia Start 2.0 Mała Ksiegowość,
evidencing tangible assets along with monthly amortization calculation,
reporting corporate income tax declarations (CIT) and value-added tax (VAT),
preparing information regarding UE transactions (VAT UE),
sending JPK VAT files,
making financial reports,
settling the intra-community delivery of goods (WNT & WDT),
cooperation with expert auditors during audits,
periodic reports for GUS (Central Statistical Office)
preparing INTRASTAT declaration for the Customs Office,
preparing statements to help you manage your unit: for the Board, Supervisory Board, Group of Companies and others,
consolidation of financial reports,
assistance in preparing applications for postponement, payment spread out and remission of tax,
As for documents collection, we are open to collecting them free of charge, directly at customer's office in the area of Wrocław. In other cases the documents will be delivered to us via courier services or in electronic format, depending on individual agreement.